Welcome to Nerja - The Jewel of the Costa Del Sol
The Perfect Holiday Location
Nerja, 56km east of Málaga with the Sierra Almijara rising behind it, has succeeded in rebuffing developers, allowing its centre to retain a low-rise village charm despite the proliferation of souvenir shops and the large number of visitors it sees. At its heart is the perennially beautiful Balcón de Europa, a palm-lined promontory built on the foundations of an old fort that offers panoramic views of the cobalt-blue sea flanked by honey-coloured coves. Spaniards of a certain age remember Nerja as the setting for Verano azul, a hugely popular TV series filmed in the town in the early 1980s.
Cueva de Nerja
It's hard to imagine the surreal world that lies beneath the mountain foothills 4km east of Nerja, and it's even harder to believe that these vast caverns weren't discovered until five local chicos (young men) who had gone out looking for bats stumbled across an opening in 1959. Hollowed out by water around five million years ago and once inhabited by Stone Age hunters, this theatrical wonderland of extraordinary rock formations, subtle shifting colours, and stalactites and stalagmites evokes a submerged cathedral.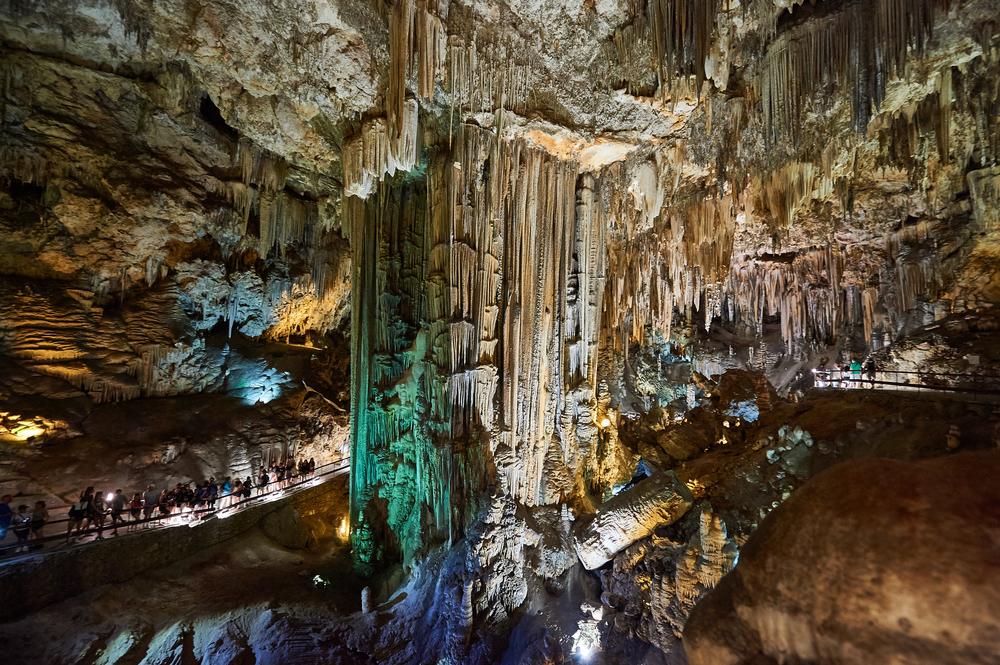 The caves are located 4km east of Nerja. About 14 buses run daily from Málaga and Nerja, except on Sunday. Alternatively you can take a mini tourist train from Nerja's museum, or you can walk (there's pavement all the way).
The whole site is well organised for visitors, with restaurants, a car park and a short walking trail above the caves. A full tour of the caves takes about 45 minutes. Note that there's no extra charge for guided tours.
Balcón de Europa
Located in the heart of town, the fabulous balcón juts out like a natural pier, forming a beautiful palm-lined terrace with panoramic views of the sea.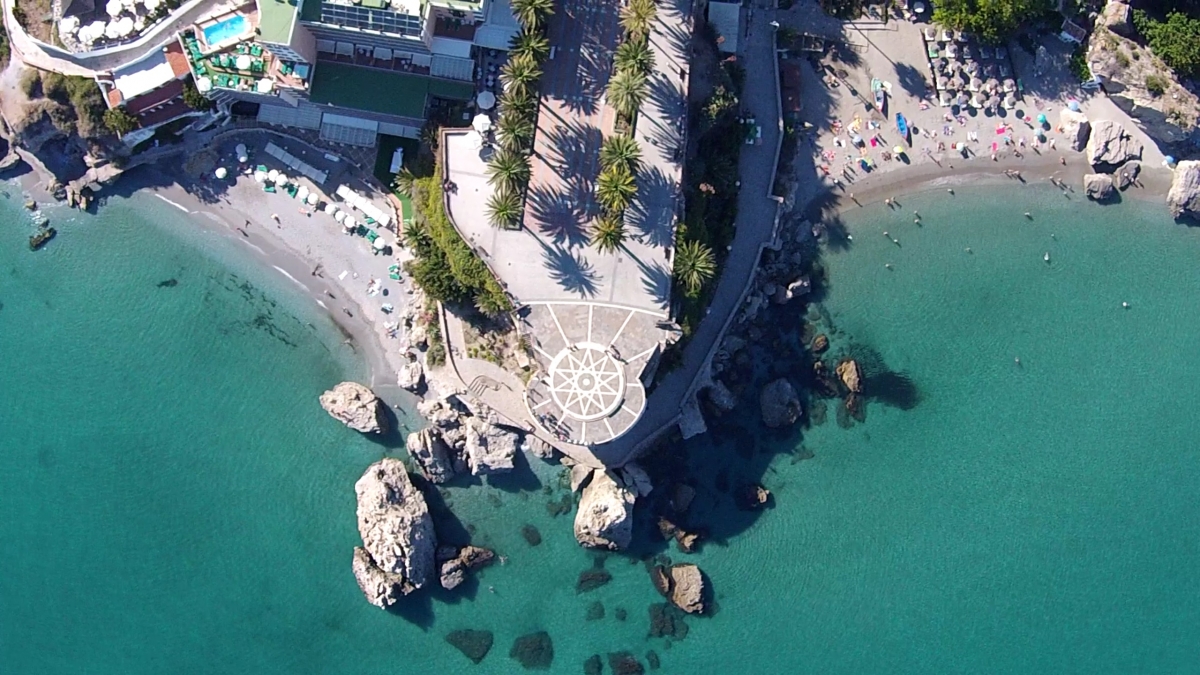 Playa Burriana
This is Nerja's longest and best beach, with plenty of towel space on the sand. You can walk here via the bleached white Calle Carabeo, continuing down the steps to the beach and along to Burriana. The beach is backed by a line of merenderos (open-sided restaurants). You can rent kayaks or paddle boards here for € 5.50 per hour.