Nerja Paradise Rentals - Villa Los Leones
Villa in Parador and Central Nerja, Nerja Town
---
8

People

4

Bedrooms

3

Bathrooms

130m²
Lovely 4 Bedroom Villa with Private Pool in the centre of Nerja and very close to Burriana Beach
This property is ideally situated for families, groups and couples in a central location just 5 minutes walk from the Balcón de Europa and 8 minutes walk away from the famous Burriana Beach.
Villa Leones includes 4 bedrooms, a large terrace area with barbecue, private pool (6.5m x 3.5m & 0.9m -1.5m depths), sun-loungers for enjoying the sun and a parking place for one car in the driveway. On the ground floor there is a fully fitted kitchen, lounge and dining room from which patio doors lead on to a covered terrace ideal for dinner al fresco with table and chairs, the terrace and the pool area. There is also a twin bedroom with en-suite bathroom on ground level. Upstairs on the 1st floor there are three further bedrooms, 1 double with large south facing balcony and en-suite bathroom with hydro massage bath and 2 twin bedrooms with a further large family bathroom.
Facilities of the house include: dishwasher - washing machine - hob and oven - fridge freezer - microwave - safe (payable) - barbecue - fans - satellite TV (English channels, German, French, etc) - free Wifi - CD Player/Radio - DVD Player. There are air-conditioning/heating units in the lounge, the master bedroom and the twin bedroom on the ground floor.
All rentals include bed linen and towels which are changed weekly. End of stay cleaning is also included. Extra cleaning and linen change available payable locally or at the time of booking. We have a range of optional services available at an additional cost and subject to availability - including welcome food packs, cots, highchairs, beach towels, additional housekeeping, taxi transfers and pets (on request)...
Nerja Paradise Rentals is a family run business operating privately owned properties in and around Nerja. We pride ourselves on the quality and comfort of our rental properties – our aim is to provide you a real home-from-home here in arguably the most beautiful spot on the Costa del Sol.
Nerja really does offer something for everyone – whether wandering around the typically Spanish streets of whitewashed houses and the famous Balcón de Europa, shopping in the lively commercial area, enjoying the many water sports available at one of our amazing beaches or making the most of free tapas still served with drinks in most bars – you'll never be bored!
The local caves – Cueva de Nerja – and the neighbouring hillside "Pueblo Blanco", Frigiliana, are incredible must-sees during your stay. Further afield but within easy reach there are waterparks, aquariums, zoos, golf courses, the beautiful Sierra Nevada mountain range with fabulous skiing over the winter months and the beautiful Andalusian cities of Málaga and Granada. Nerja has a great network of public transport – or you can hire a car to discover the area at your own pace.
+ More
Less
The Space
Accommodates: 8
Property Type: Villa
Bedroom 1: 1 kingsize bed

Bedroom 2: 2 single beds


Bedroom 3: 2 single beds


Bedroom 4: 2 single beds


Bathrooms: 3
Check-in: 16:00
Check-out: 10:00
---
Amenities
Cleaning and disinfection

Contactless check-in and check-out

Long Term Rentals Available

Suitable for children (2+ years old)

Suitable for infants (under 2 years)
Video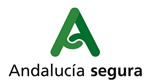 Wonderful 2 week stay at Los Leones Villa

We had a brilliant holiday for a family of 5 staying at Los Leones for a family wedding in Nerja. The Villa was immaculate and well equipped with lots of space - the downstairs bedroom and bathroom being perfect for my father with a further 3 bedrooms and two bathrooms upstairs - the master was particularly large with a lovey balcony. The outside dining and seating area was perfect for barbecuing and laying by the pool. The staff and communication with Nerja Paradise rentals was great from the moment we booked to the day we departed particularly in being accommodating with cleaning requests around the wedding and in helping book taxi transfers to and from the airport with no stress. The welcome pack which we booked was also well received! The swimming pool was perfect with inflatables to keep the kids (and adults) occupied, and the Villa was brilliantly located for a short walk to the gorgeous town of Nerja and the nearby beautiful beaches. The local area is a little bit hilly for walking but there are plenty of stops along the way to find a refreshing drink if needed! We're already talking about returning to Nerja, and we would definitely look to use Nerja Paradise Rentals again when we do. Thank you so much for making our stay so straight forward and un-stressful! Wish we were back there already!

August 2022

---

Los leones - Nerja

This villa was booked for a three generation family break with ages spread from 84 to 16. It was absolutely amazing. The villa is exactly as photographed with very reasonable sitting room / dining inside area and a kitchen of fair proportions and very well equipped if one wanted to cook (which we didn't). There is an incredibly handy en-suite twin bedroom for anyone with mobility issues also on the ground floor and three rooms upstairs. The master suite is huge as is the en-suite and has a balcony. All 3 bathrooms have baths. The pool and dining area outside was where we resided on the whole when at the villa and was perfectly spacious. There are two small parasols but the balcony provided enough shade throughout the day for those who required it. The staff at paradise rentals are fantastic - really excellent personal service and will do anything and everything to make the holiday memorable. Aaron and Caroline were particularly wonderful when we were trying to find boat trips and also when we broke the lock on the front door. I cannot recommend this company highly enough and if I had any negative observations it would be the parking situation. The villa advertises a parking space but to access this you must drive in through a street gate, up a shared driveway which is not quite straight and the actual parking space is bent in at the top as Los Leones is on the left of the two property driveway. The other house is parking directly ahead. On our first evening another car was parked there and it was quite stressful trying to navigate the car into the parking spot. Next morning Caroline rang to check in on us and was able to tell us it was changeover day and the new occupants didn't have a car so the remainder of our week was parking stress free. This is such a small point I feel curmudgeonly mentioning it but it had the potential to ruin the week worrying about getting back into the parking spot. Just 1 teeny non positive in an excellent holiday. Thank U all

July 2022

---

Hannah P. (

United Kingdom

)

Great stay at Villa Los Leones

Would definitely recommend and hope to be back next year. Only reason not 5 stars is that the showers were a bit old and often had to be held, as they kept falling off the wall. But minor point to a great villa which was clean, spacious, great location and with a lovely private pool.

June 2022

---

Ellen H. (

United Kingdom

)

Villa Los Leones

Overall had a good time at this villa with my family, one criticism would be the master bathroom, needs updating badly, the shower hose was in a bad condition and the shower curtain rail was held together with what looked like masking tape. Luckily there were two other bathrooms we could use. There were ants around the kitchen and bathrooms and even found them in the beds at times and was told this is normal in Spain. To be honest don't think the villa was cleaned to Covid standard, the tiled floors down stairs didn't look as though they had been moped. There were a few noisy neighbours but you have to expect that, not everyone is considerate of other people. Found the letting agents to be very attentive and courteous

June 2022

---

Catherine I. (

United Kingdom

)

Beautiful Villa, Excellent Service

Our stay at the villa was fantastic. We were pleasantly surprised to wake up early one morning and find someone cleaning/servicing the pool and we had a broken chair, as well as one that was a bit too wobbly for comfort and Paradise Villas swapped all the chairs out the same day we spoke to them about it. No problems! Had a truly wonderful holiday and would definitely book with them again.

June 2022

---

Jane L. ()

Brilliant Villa

Just returned from Nerja. Villa los Leones is fabulous- great location close to beaches and the town. Everything you need is in the villa and lazy days can be spent around the pool. Would highly recommend Nerja Paradise Rentals team- a great friendly team who excel in their customer service.

May 2022

---

Great vacation

Great location, great villa --> Great vacation

May 2022

---

Martin I. (

United Kingdom

)

Goodbye Dad

What an amazing place!! 8 of travelled over to spend my dads last few days in Spain with all his family around him!! Paradise rentals done us proud with the villa Thank you so much

April 2022

---

Nice villa for a group in Nerja, centrally located

Though a bit outdated, the vila is very suitable for a group of 6-8 people. 2 large bedrooms with a bath plus 2 smaller bedrooms with a shared bathroom. Kitchen equipment as good as perfect. Nice and friendly staff.

April 2022

---

---

Alena S. (

United Kingdom

)

Very pleasant stay

We spent a week at villa Los Leones, it was a family reunion, with 3 kids different ages from 7 to 14 and we all loved it. We would highly recommend this place.it's spacious, well equipped in great location

February 2022

---

Muy buen sitio

En nuestra estancia todo perfecto!

December 2021

---

Mary D.

Maureen Duggan

Had a great time, plenty of space. Hated the 🐜🐜🐜😛😁. Would come again. All the family loved it . Thank you for everything

October 2021

---

Muy recomendable

Estamos encantados con las casas de Nerja Paradise. Llevamos repitiendo dos años y seguramente volveremos. Estuvimos fenomenal, y además tanto los que trabajan en la oficina como fuera de ella en las casas, encantadores. Todo muy bien. Lo recomiendo!!

August 2021

---

Repetiremos

Excelente estancia. Trato muy servicial por parte de Jose y Victoria, en especial. Por mi experiencia el nombre de vuestra empresa, Paraíso, es lo que nos encontramos mi familia y yo, nos volveremos a ver.

September 2020

---

Manuel M.

Excelente

Cerca de todo y la villa excelente, sobre todo la piscina

August 2020

---

Brian O.

Brian

Greatly enjoyed our week's holiday in the Los Leones. Very easy check in, parking spot, great size villa for a family of five or six, with three good size bedrooms and bathrooms. Air con/heating in the two main rooms and portable fans and heaters in the other rooms. Great location between Nerja town and Buriyana beach. Victoria and Aaron are available to help if needed but we didn't need them. Hope to return

February 2020

---

Cristina G.

Casa espaciosa y luminosa y buena ubicación

La casa es espaciosa y luminosa aunque su mobiliario es algo anticuado y las camas eran algo incomodas sin embargo todo estaba muy limpio.

October 2019

---

richard a. (

United Kingdom

)

Very Enjoyable

We enjoyed our stay everything we needed. Good location prompt response to any queries. would recommend

April 2019

---
€190.00

→

€420.00

/ night
Book Now